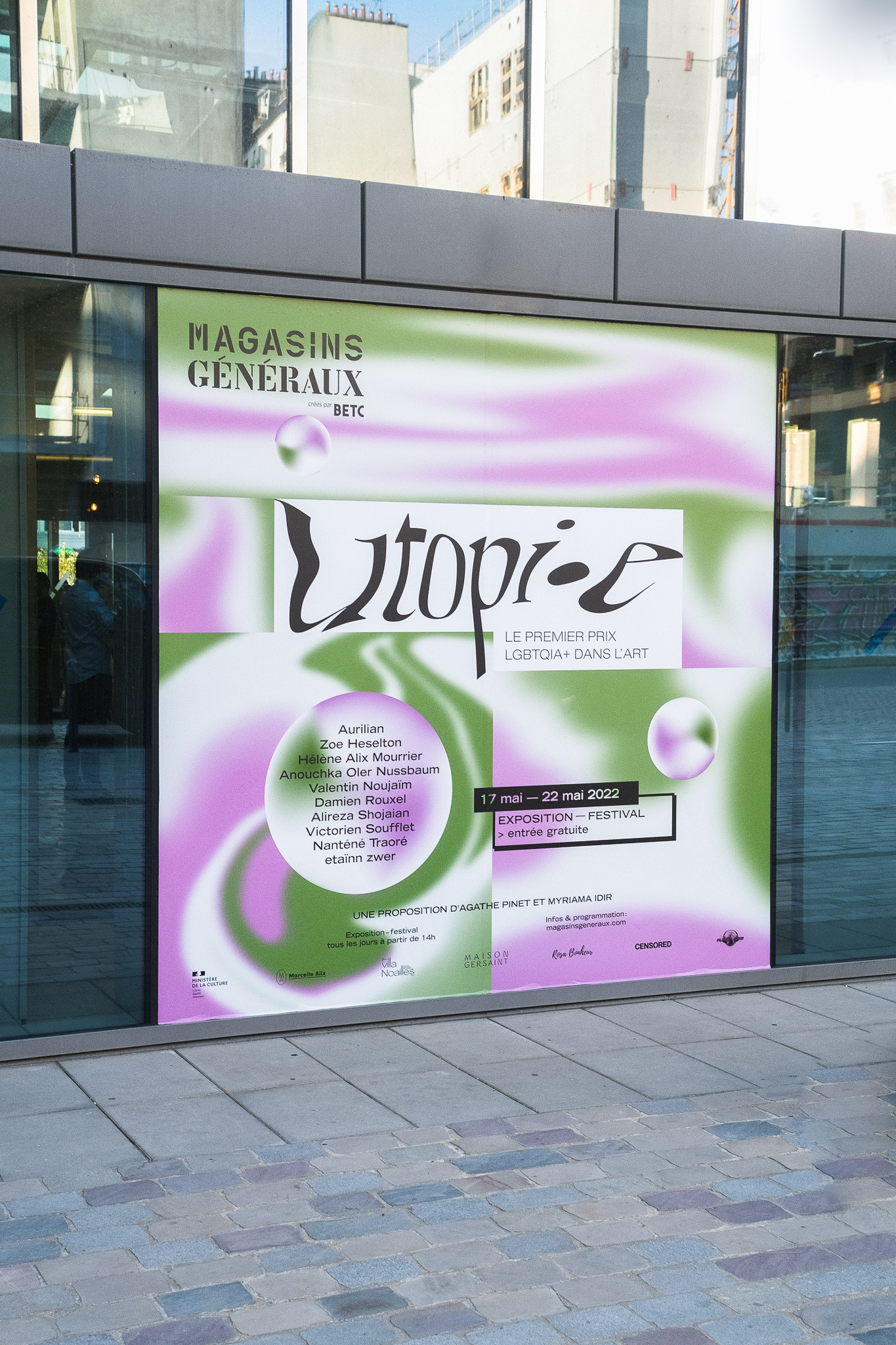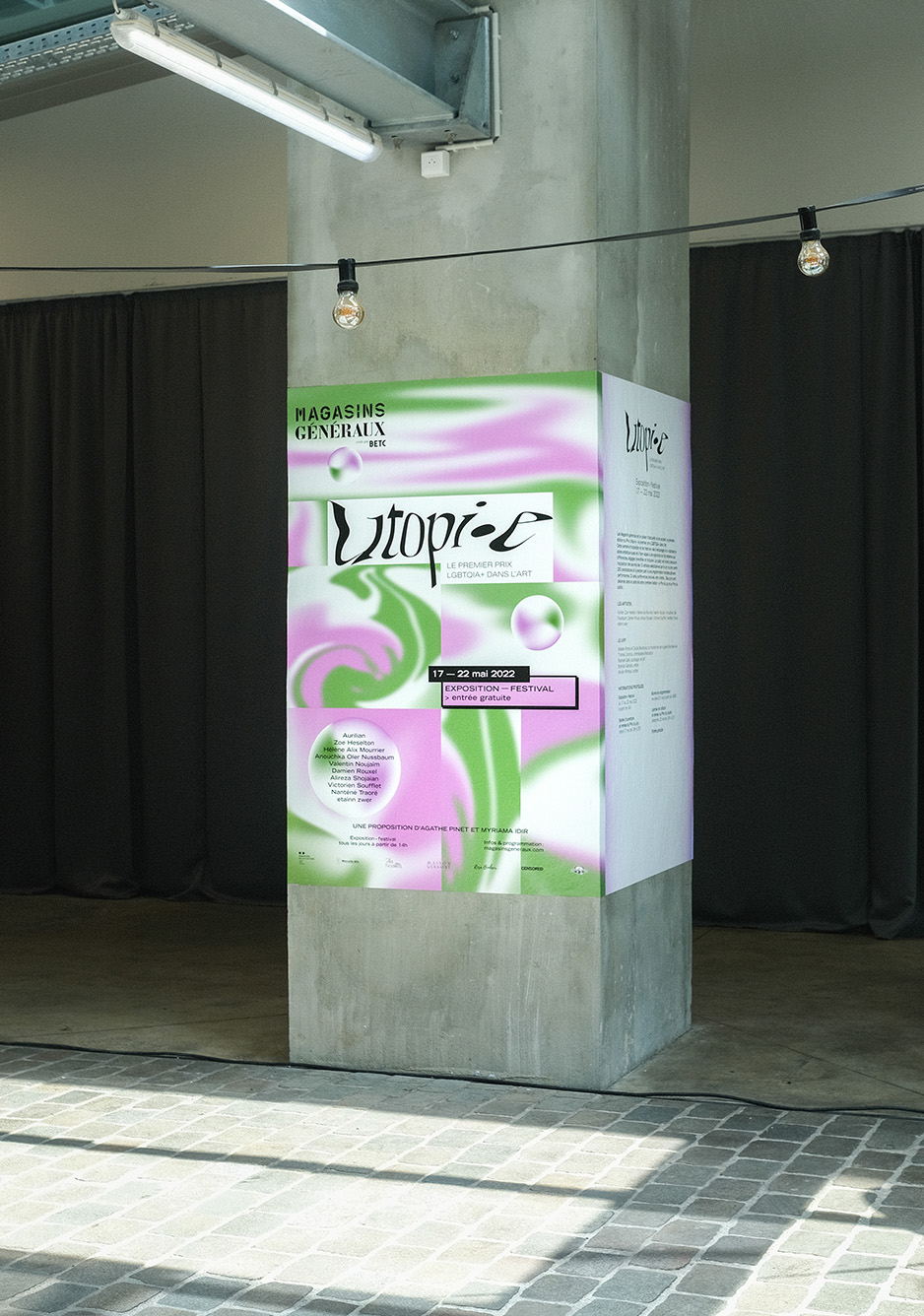 Utopi.e x Magasins Généraux

Art direction: MILON MILON
Graphic Design: BETC


From May 17 to 22, 2022, the Prix Utopi.e 1st LGBTQIA+ prize in art, is presented at the Magasins Généraux. This week-long exhibition and festival aims to encourage and raise awareness of the queer art scene, and to appeal to an approach to art that is attentive to differences, engaged, diverse and inclusive.

These images are zoom collages of the planet, developed earlier during this collaboration: we get into the subject, we focus on what changes in it, what dances. This image also refers to the spectrum which is, I find, a good way to talk about love and the LGBTQIA+ community: it's a poetic way to talk about intimacy.

Service: Graphic Design - Typography





Prix Utopi.e



Identity of the Utopi.e Price
— First LGBTQ+ Price in the field of Art

I created an identity based on the reinterpretation of the flags of the community as planets. Each tribe have its own planet.
Pick yours!
These forms 
meet, 
move, 
dance 
in the graphic space for a dynamic and fresh communication.

Service: Graphic Design - Typography